GENIUS TRAVEL POO BAG
Genius Travel Pet Pack's mission is to help our Mother Planet, complying with sustainability in our products.
Genius Travel Poo Bag is designed and developed for your pet on the go. It is certified compostable by the Biodegradable Products Institute. And unlike most other bags, It contains no polyethylene plastic. Plus, since Genius Poo Bag is made from biodegradable plastics, it is compostable, sustainable and environmentally friendly, and is strong enough to make it leak-proof! Feel free to use it for your pet any where, any time. And it doesn't have to suck!
20 Bags/Pack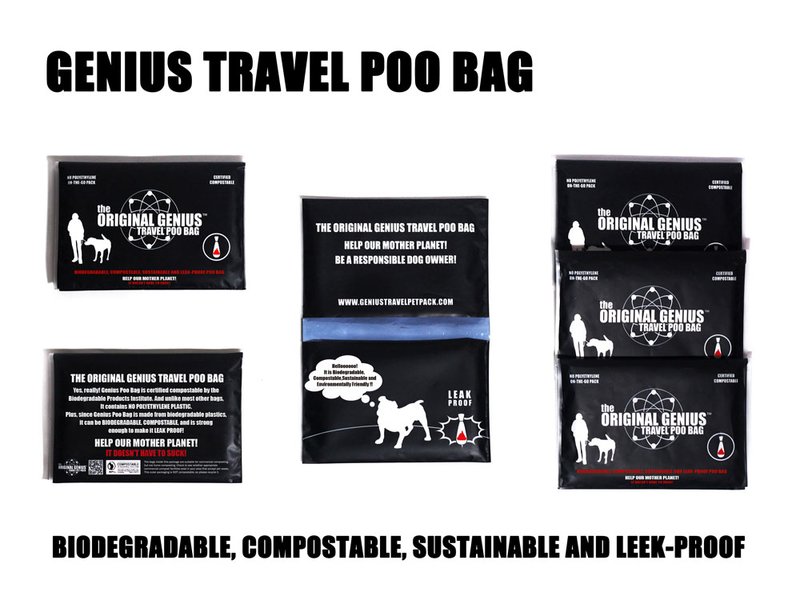 ---
Reviews