GENIUS PET WIPE - 6 PACKS
Genius Travel Pet Pack's mission is to help our Mother Planet, complying with sustainability in our products.

Genius Pet Wipe is designed and developed to be flushable, compostable, biodegradable and sustainable for your pet, so that you can use it on his/her whole body, when you are traveling or at home, any where, any time! And it doesn't have to suck!
Sanitizing 99.9%
Added aloe vera
Flushable, compostable, biodegradable and sustainable
No fragrances
3 Wipes/Pack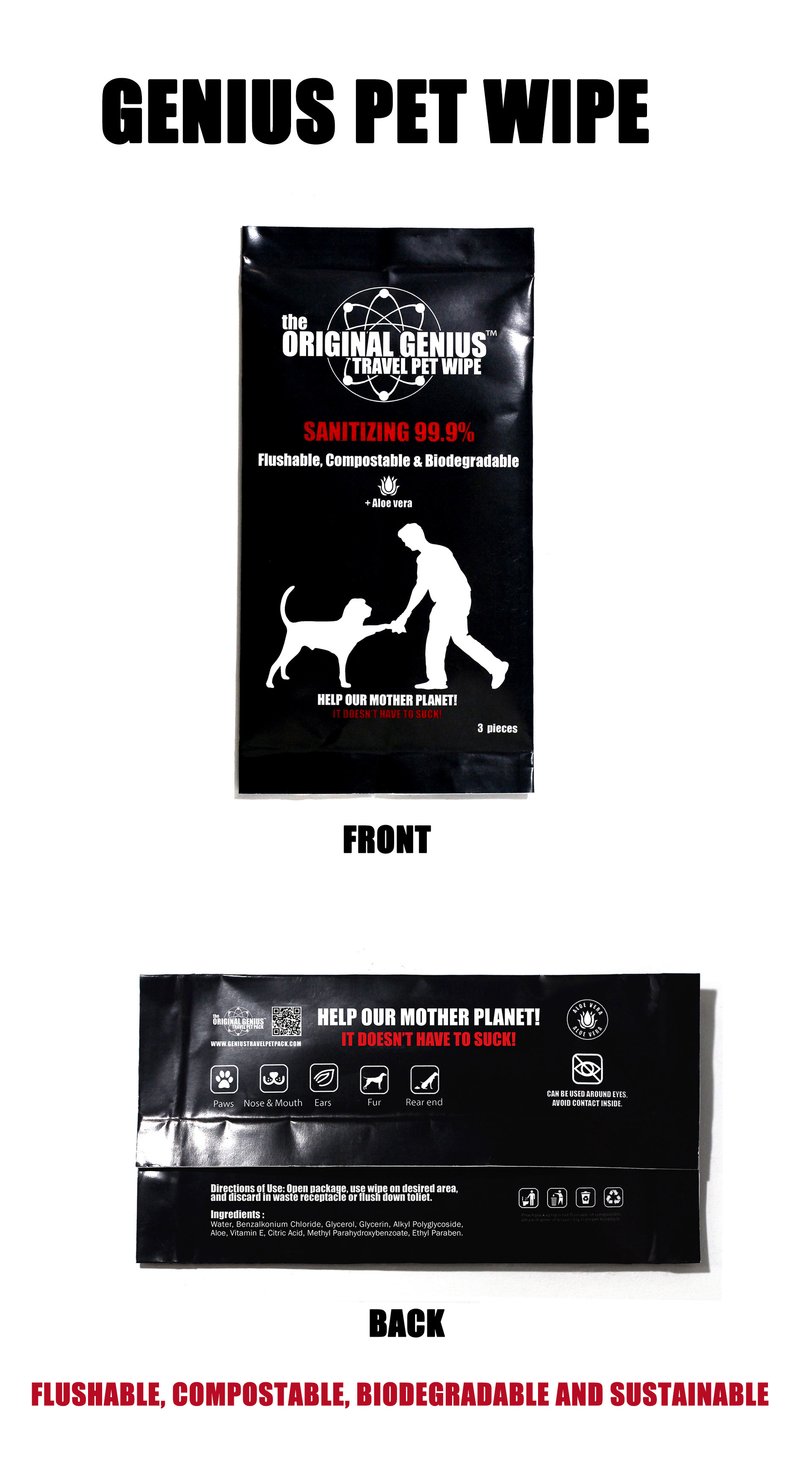 Reviews